MPACT's approach includes time-tested methods of grass roots engagement, expert planning, zoning and entitlements, and market studies that form comprehensive, implementable proposals.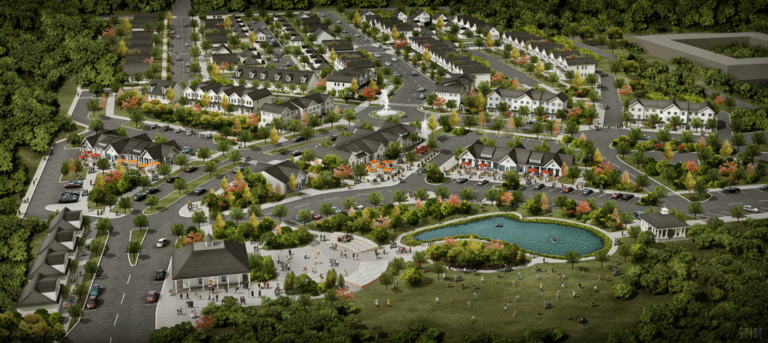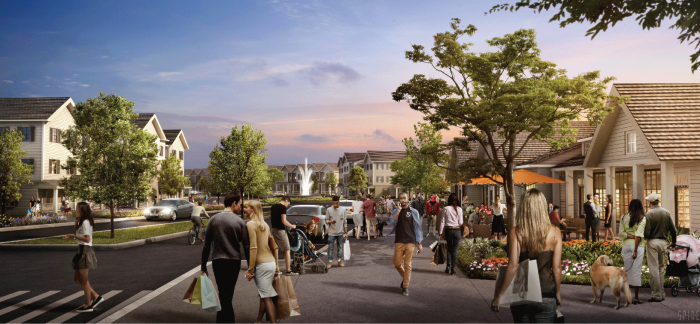 Heritage Square is envisioned as a mixed-used development project in the Town of Sweden, adjacent to SUNY Brockport. It is close to many health and education institutions, just outside the Village of Brockport, 19 miles west of downtown Rochester, and just a 20-minute drive from the Rochester International Airport. The area benefits from a beautiful landscape defined by the historic Erie Canal, the world-famous Finger Lakes wine district and proximity to Lake Ontario.
Designed in the spirit of traditional neighborhoods, Heritage Square will provide its residents numerous opportunities and venues for social interaction. In addition, the community will offer integrated land tending and other community-based recreational activities.
Heritage Square is a legacy project that has zoning approvals, infrastructure and is ready for development. $5 million has already been invested in land acquisition and improvements, with major roads, water and pump stations already installed as part of a rezoning process that started in 2006. Two other developments have already been implemented, with 90 units of senior housing at The Chateau and 414 beds of student housing at the Brock.
Phase 1 envisions approximately 164 residential units and ~10,000SF of commercial/retail space slated to begin construction Q2/Q3 2020.
The Heritage Square site has an additional 95 acres available for future development phases with mixed-used zoning, potential for senior housing, a hotel, retail and more.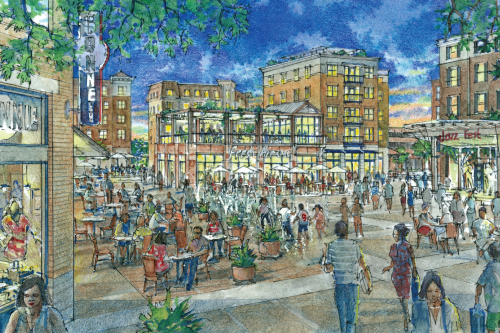 As the largest project ever approved on Long Island, with 5.4 million square feet of mixed -uses including 3,500 residential units, Hempstead will serve as a model for large scale suburban downtown revitalization.
Hempstead, Long Island represents one of the County's most exciting transit oriented redevelopments and will serve as a model for the holistic and comprehensive redevelopment of suburban downtowns throughout the entire nation. This $2+ Billion project is Long Island's largest ever approved project with construction starting in 2018.
The MPACT team, then working under Renaissance Downtowns, engaged the Village in a public private partnership as Master Developer in 2011. MPACT continues to manage the Hempstead master development on Renaissance Downtowns' behalf. Since the beginning of the project, the team has conducted extensive community outreach, implemented an innovative form based zoning code that yielded the entitlement of over 5 million square feet of development, acquired over 30 acres of developable land and secured site plan approvals for 5 projects.
A number of innovative methodologies were employed during the redevelopment efforts, including the community-centric Crowdsourced Placemaking program and the adoption of an opt-in, Form Based overlay zone that is one of the most progressive in the nation. 
A key component of the zoning is the inclusion of Community Benefits Policies to ensure local job creation both during construction and on a permanent basis.
A very complicated land swap had secured that a large local employer with downtown-incompatible use moves within a Village from their prominent placement on Main Street, and by receiving a permanent office building, the swap allows them to grow. Extensive parking management plan allowed a build-out of parking lots without loss of parking needs.
The project has received world-wide recognition, and was featured as a case study at the United Nations World Water and Energy Forum in Dubai.
The City of New Rochelle sought a Master Developer to redevelop City Owned Sites in its Downtown and Transit Oriented Development clusters. Working under Renaissance Downtowns, the MPact team formed a joint venture with RXR Realty in this redevelopment effort, providing an example of the ability to work with an appropriate partner when it best serves the needs of the redevelopment effort and the community. The Master Developer Agreement was unanimously approved in 2014 and the Recommended Action Plan, Zoning and State Environmental Quality Review (SEQR) were all unanimously approved in 2015.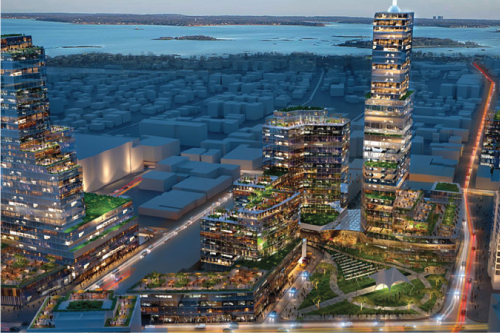 The City of New Rochelle represents an opportunity for a regional hub of activity and economic development. Situated only 25 minutes from Manhattan by train, New Rochelle is well poised to tap into the regional economy. Access to superb transit service, a stunning waterfront and idyllic suburban neighborhoods make New Rochelle an exciting place for redevelopment and revitalization.
This project provides a transformative mix of residential, retail, commercial, hospitality and other uses. The Recommended Action Plan, adopted in 2015, received the William H White Award for Creativity
and Ingenuity in Planning from the American Planning Association NY Metro Chapter and the Downtown Overlay Zone, also adopted in 2015, received a Planning Achievement Award from the Westchester Municipal Planning Federation.
To-date, within three years from the adoption of the DOZ in New Rochelle, there are 23 new development projects submitted under the DOZ, with a total of 4,450 residential units, 303 beds of student housing, 280 hotel rooms, 375,000 SF of office and retail space and 10,000 SF of theater space. These projects are currently in various stages of development, from site plan approvals, building permit review, various stages of construction, with several projects constructed and occupied.
The Team delivered exactly what the City of New Rochelle wanted: a clear path to revitalization and rapid redevelopment of its downtown. With less than 2,000 residential units left from the total of 6,370 units approved under SEQRA, the City's unprecedented success is continuing.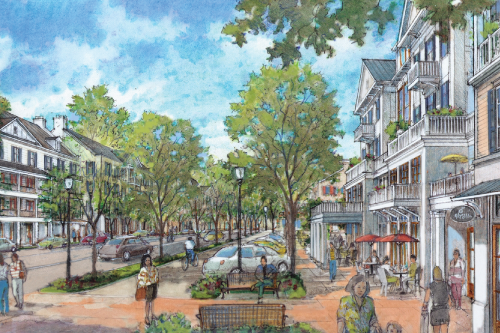 In April 2014, RDSH, a subsidiary of RDUH, now managed by MPACT Collective, entered into a Master Developer Agreement with the Town of Southampton, granting the company the right to purchase approximately 14+ acres of municipally owned land through a contractually prescribed appraisal process. The company then began working on an exhaustive planning/rezoning process and public outreach campaign, resulting with the adoption of one of the region's most progressive form-based overlay zones, granting SEQR approval for up to 3+ million square feet of new development, in December of 2015. Through the Crowdsourced Placemaking platform established during the community visioning process, RDSH has established a level of trust with the community which gives it a distinct advantage when working with all stakeholders.  A first phase comprising nearly 300 units on a combination of master developer-controlled land and privately owned parcels targeted for acquisition is planned.
Aggregating private land will provide much needed frontage value along major roads. Over the past year RDSH has reached out to key private property owners with the goal to either partner with them in the overall development or purchase the property outright. Through the Crowdsourced Placemaking platform established during the community visioning process, RDSH has established a level of trust with the community which gives it a distinct advantage when working with all stakeholders.
In addition to outreach regarding property assemblage, as part of its role as Master Developer, RDSH now managed by MPACT Collective, has been working with private property owners who are looking to develop their own property in Riverside. RDSH has also worked with the Town and the Children's Museum of the East End to create a plan for a new children's museum in the heart of the development area. This type of work is valuable social currency and has earned RDSH many accolades from the community. Since adoption of the Riverside Revitalization Action Plan, the team and its partnering organizations have secured over $1M to bring a Children's Museum into Riverside Community, worked with the municipality to implement waterfront park improvements, and was instrumental in securing entitlements for the community's first mixed use building.
No development can occur under the overlay zone without new sewer infrastructure. As designated Master Developer, RDSH has a seat at the table, along with other municipal and community stakeholders, concerning the planning and funding efforts surrounding a new sewer treatment plant (STP) and conveyance system. 
While construction of the initial phases of development and the STP can occur concurrently, development cannot come online until the STP is operational. The engineering study is approximately 95% completed and the formation of a sewer district is currently underway. The sewer district formation includes financial analysis which will ultimately determine the sewer fees charged to new developments.
The STP is currently planned to be constructed on an MDA parcel. As such, the Master Developer will work with the Town and other involved agencies to negotiate a ground lease for the STP site.

Completed in May 2018, the Northridge building is part of MPACT team's work under Renaissance Downtowns Master Developer Agreement to revitalize Huntington Station, NY. It was built by Blue and Gold Holdings, based in Huntington, NY.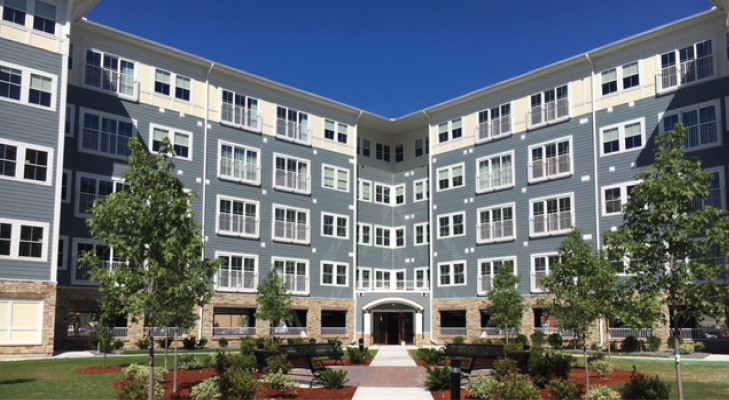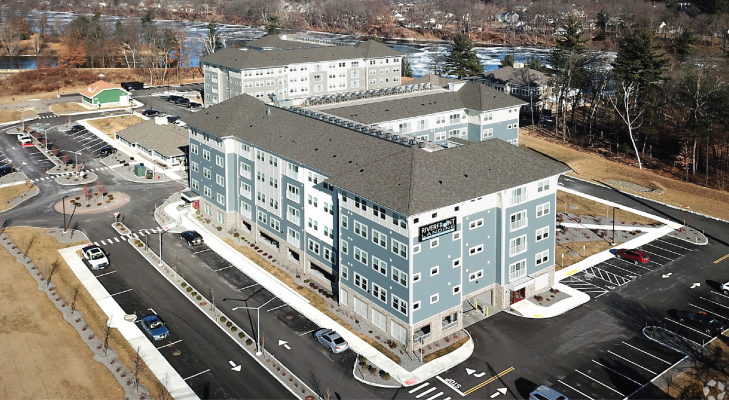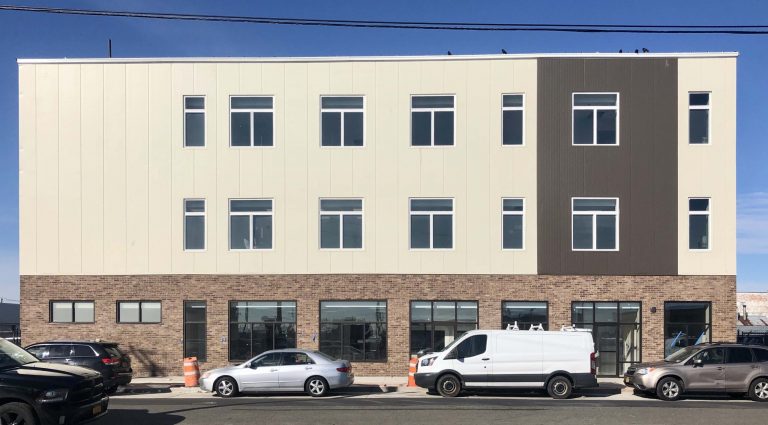 The Dell Bus building is a 12,000 SF Office Building and Bus Depot. This building was constructed and Disposed in a 1031 Exchange. MPACT team managed the construction of this building for Renaissance Downtowns.
• 1046 New York Avenue, Suite A,
Huntington Station, NY •